Why backup your business?
Data loss happens all the time and it is devastating. eBackup all your data from your computers, servers and smart devices and stores it on the cloud securely. If you ever lose your data, you can restore all your files easily from backup. While there are multiple mediums to backup your files, online backup is easy, takes less time to configure and is inexpensive. All your data can be scheduled for automatic backup from time to time, so you don't have to remember to do it.
Securely access all your files from anywhere. Login to eBackup website from any web browser to access your files.
Why choose Us?

Backup with eBackup
With a single account, all your business data is 100% secure. eBackup runs backup in the background without affecting productivity. Incremental and compressed backup of your files will ensure high performance.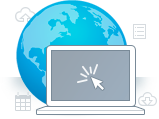 eBackup Local
Faster cloud backup and restore of business data up to 3 TB in less than a week via physical storage shipment, ensuring no bandwidth usage. Your data is encrypted using 256-bit AES encryption, with an optional private key throughout the process.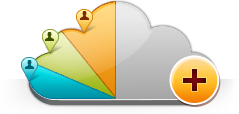 Server Backup
Zero downtime online backup for your databases and servers! Without interrupting the services, eBackup  your MS SQL Server, MS Exchange Server, Hyper-V, MS SharePoint Server, Oracle Server and Linux Servers.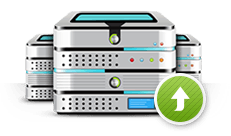 Data Security
Data is encrypted with 256-bit AES encryption during transfer and storage. Select Private Encryption Key for additional layer of security.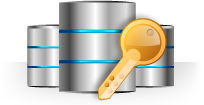 Compliance
We assist small and emerging business within the medical, accounting, financial and legal professions to comply with legal and federal regulations like HIPAA, SOX, GLBA, SEC / NASD.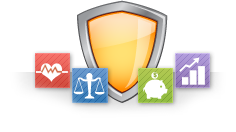 Support
To serve you better, we provide in person support, and phone support is open on all business days, 8:00 AM to 5:00 PM PST.